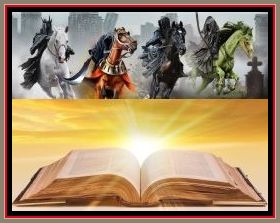 Zemirah
Loc: Sojourner En Route...
"Some people do occasionally stumble across the truth. But they then pick themselves up and move on as if nothing had happened."

Winston Churchill

"It is easier for a camel to go through a needle's eye than for a rich person to enter into God's Kingdom." (Mark 10:25)

This is a remarkable statement made by Jesus. In it He highlights the insidious danger that affluence poses to our spiritual well-being. This, He says, can damage the soul. Most everyone in our materialistic culture, even if not openly, are envious of more affluent people. It is natural to desire sufficient financial stability to ensure a sense of peace, security and material comfort for oneself and one's loved ones.

And yet, if we could really grasp the truth that Jesus is trying to impart, we would understand that with an over abundance of worldly privilege; people actually become underprivileged. They are deprived people. Jesus continues to explain the terrible trickle down effect of affluence as it creates worldly power and material comfort. It is impossible, He says, for a rich man to enter the kingdom of God. Their worldly diversions make it difficult to focus upon God.

Let us not minimize His language. Some soften this by explaining that historically, the eye of a needle referred to a tiny gate, about four feet high, located in the wall of Jerusalem, and that by squirming and wriggling a camel could conceivably get through it. However, I think Jesus is saying to them, It is pert nigh impossible.

It is clear from the context that riches associated with the privilege of possessing them tend to destroy the values that are necessary to enter the kingdom of God. They destroy the childlike ability to trust in God. Affluence creates a concern for secondary values, rather than willing sacrifice.

Comparatively wealthy people are not worried about where their next meal is coming from; they worry about it being sufficiently gourmet. They are not concerned about worshiping God in spirit and in truth, but whether they are fashionably dressed to impress, whether the building which they've chosen to attend is a suitably admired structure, and whether the congregation is composed of those who are of their own socio-economic status.

The conveniences that have become somewhat commonplace in modern culture transfer our concern for the necessities of life to those superfluous aggrandizements which elevate one's own self importance and ease of lifestyle.

Furthermore, affluence destroys teachability because it creates a false sense of self worth based on the power and authority that is derived from possessing money and material objects. Those who have power because of their material comfort feel qualified to teach, but rarely to receive instruction.

This results in arrogance, indifference, and, often, insensitivity to the needs of others, a lack of concern which is self isolating.

Finally, affluence gradually enslaves those who become attached to it. It builds an increasing dependence upon comfort, upon a life of electronic, technological luxury, leaving people unable to concentrate on former goals that require effort.

"He who trusts in his riches will fall, but the righteous will thrive like foliage." (Proverbs 11:28)

They are owned by their possessions. controlled as if by a habit-forming drug, addicted to comfort and ease. Therefore it destroys the responsive spirit that is ready and willing to learn God's will and to subsequently follow God's truth whenever it is revealed.

That is why Jesus said it is impossible - with people. But not with God. This is the value of grace. God can break that enslavement to riches and material comfort, for if a rich person comes to Christ, he or she must do so with the same humility as a penniless, homeless wanderer.

Affluent people have to acknowledge their complete and utter need and dependence as does every other wretched and miserable guilty sinner, and to receive the gift of life at the hands of Jesus from His cross. There is no other way to receive God's grace, but at the foot of Jesus' cross.

May we be ever alert to the possible corrosive effect of being owned by our possessions, and our attitude one of ready willingness to relinquish them back into His hands... whence they came.

James 1:16-18 "Do not be deceived, my beloved brothers.
17 Every good and perfect gift is from above, coming down from the Father of the heavenly lights, with whom there is no change or shifting shadow.
18 He chose to give us birth through the word of truth, that we would be a kind of first fruits of His creation."


Adaptation: Ray Stedman, The Plight of the Overprivileged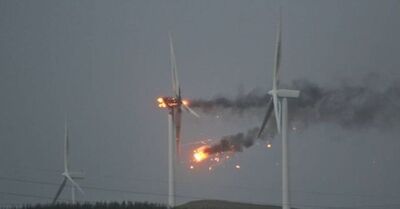 Marty 2020
Loc: Banana Republic of Kalifornia
Zemirah wrote:
Second time through, don't understand why I didn't reply first thing, first time…
Vert good overview of the "world", in all aspects of existence.
George Carlin once (or many times) said, it's stuff, you want more stuff, then you have to protect your stuff from other people and…
It's true, stuff becomes an idol.
Be careful.
If you want to reply, then
register here
. Registration is free and your account is created instantly, so you can post right away.