Bee sting..

AuntiE
Loc: 46th Least Free State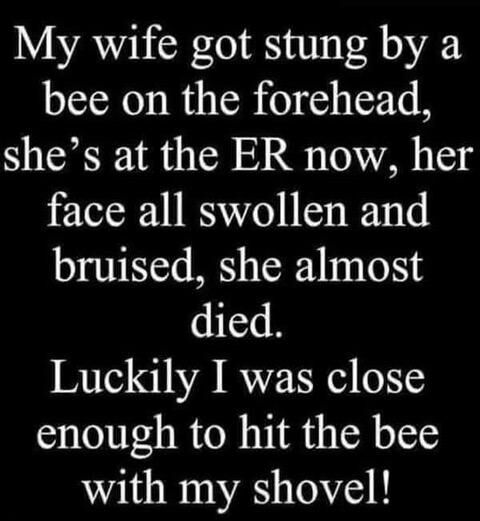 Peaver Bogart
Loc: Montana
AuntiE wrote:


LOL,


I had to pilfer that one.


AuntiE wrote:


Thank goodness she's OK that happened to me before
AuntiE wrote:


No wonder the wife ended up in the hospital. A shovel ? You must be kidding. If he had used a proper bee swatting tool she wouldn't be in the hospital. I find a 6 lb sledge puts nobody into a hospital.
If you want to reply, then
register here
. Registration is free and your account is created instantly, so you can post right away.