Democrat Supervisor of Elections Appears to Violate DeSantis Election Integrity Law

ACP45
Loc: Rhode Island
"In the 2021 legislative session in Florida, Gov. Ron DeSantis signed the SB 90 voter integrity bill into law. This election integrity legislation was among one of the most prominent state laws passed last year that addressed concerns conservative voters had about secure elections nationwide."
Florida law requires that drop boxes must be attended to at all times.
"Down in Broward County, Florida this week, The Floridian captured images of an unattended ballot "drop box" strategically positioned on the sidewalk.
The drop box (see image) was rolled as close as possible to the road, allowing for just about anyone with a handful of ballots to drive up, deposit the ballots, and then whisk away without being questioned."
Supervisor of Elections Joe Scott's (D-FL) has made previous statements acknowledging "ballot harvesting" as being a common practice in Broward County. Additionally, Scott has owned up to mistakes made by his team, taking credit for sending out ballots with mistakes ahead of the August primaries.
You can put into place all the laws you want, but if officials don't follow the law, and face no consequences, is it any wonder that we have such abuse and lack of faith in the integrity of our voting systems?
https://floridianpress.com/2022/08/democrat-supervisor-of-elections-appears-to-violate-desantis-election-integrity-law/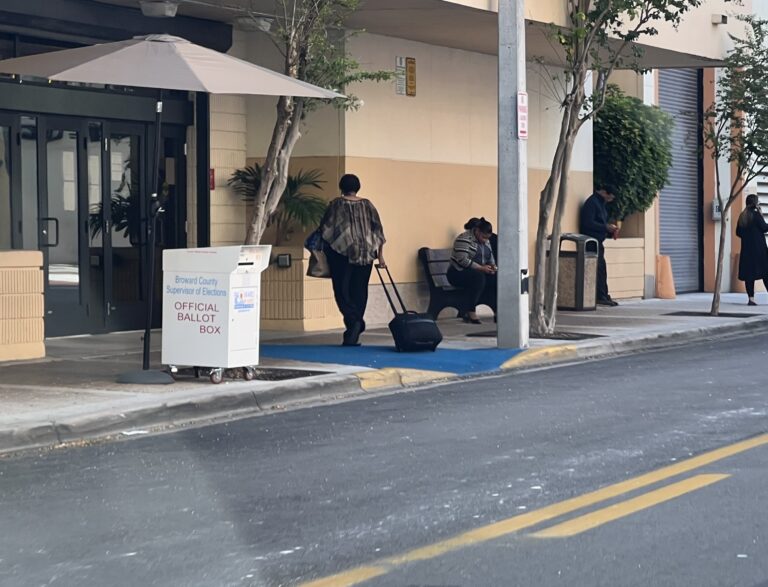 ACP45 wrote:
I wonder if the governor knows about this. I think he is compelled to act if this happened .

ACP45
Loc: Rhode Island
vernon wrote:
I wonder if the governor knows about this. I think he is compelled to act if this happened .
I would be very surprised if he did not take appropriate action once he becomes aware of this. I hope the writer of the article does a followup on the story.
ACP45 wrote:
I live in Broward county, it's heavily Democrat leaning. Drop boxes should be illegal. Even if they're 'attended' I doubt the attendant would question the 'voter' since the 'voter' could claim intimidation or interference.
If you want to reply, then
register here
. Registration is free and your account is created instantly, so you can post right away.