Is it Too Late for Trump to call off the Dogs of WAR ?

Or is this really a massive military de facto administration under an extraordinary operation since the beginning like some of the scumbag internet double agents are preaching ?

Wonder what that looks like in 6 days ?

Tick Tock Donald, Pull the PIN ALREADY you big PUSSY ! ! !


>>>>>>>>>>>>>>>>>>>>>>>>>>>>>>>>>>>>>>>>>

'I unequivocally condemn the violence,' Trump says in a video, minutes after he is impeached.


President Trump arriving at the White House on Tuesday.
By Michael Gold and Michael Levenson
Jan. 13, 2021

Just after the House impeached him for inciting an insurrection against the United States government, President Trump issued a videotaped statement on Wednesday condemning the violent siege on the Capitol last week and urging his supporters not to riot again as President-elect Joseph R. Biden Jr. prepares to take office.

In the video, released on YouTube and on the @WhiteHouse Twitter account, Mr. Trump did not concede that he had lost to Mr. Biden in a free and fair election or mention the president-elect by name, even as he used his strongest language yet to reject the violence carried out under his name.

"I want to be very clear: I unequivocally condemn the violence that we saw last week," Mr. Trump said. "Violence and vandalism have absolutely no place in our country and no place in our movement. Making America Great Again has always been about defending the rule of law," and supporting law enforcement officials, Mr. Trump said.

Security experts and law-enforcement officials have warned that a number of far-right groups have threatened demonstrations or attacks in the coming week.

Mr. Trump said he had been briefed by the Secret Service on the potential threats and had directed federal agencies to use all resources necessary to maintain order and ensure that "a transition can occur safely and without incident."

The video showcased an abrupt shift in tone from Mr. Trump, compared with the video he posted on Twitter amid the violence last week, in which he offered the rioters reassurance rather than condemnation. In that video, he repeated his false claims about a stolen election that they had invoked as their justification. While saying, "We need peace" and urging them to go home, he added: "We love you; you're very special."

Mr. Trump has been heavily criticized for his role in inciting last week's violence, in which a crowd of his supporters stormed the Capitol and threatened the lives of members of Congress and his vice president after the president spoke at a rally beforehand.

On Tuesday, Mr. Trump showed no contrition or regret for instigating the mob, saying his comments to his supporters were "totally appropriate."

On Wednesday, as the House debated an article of impeachment that accused him of "incitement of insurrection," Mr. Trump issued a written statement calling on Americans to "ease tensions and calm tempers."
Editors' Picks

Representative Jim Jordan, Republican of Ohio, read the statement on the House floor, during the impeachment debate.

Shortly before Mr. Trump's statement was released, Representative Kevin McCarthy of California, the Republican leader, spoke on the House floor, blaming Mr. Trump for the attack.

"These facts require immediate actions by President Trump," said Mr. McCarthy, who does not support impeachment and last week voted to overturn the election results. "Accept his share of responsibility. Quell the brewing unrest. And ensure President-elect Biden is able to successfully begin his term."

Ronna McDaniel, the chairwoman of the Republican National Committee, urged people with "malicious intent" to stay away from Washington or state capitols.

"The peaceful transition of power is one of our nation's founding principles and is necessary for our country to move forward," Ms. McDaniel said in a statement.

Michael Gold is a general assignment reporter on the Metro desk covering news in the New York City region. @migold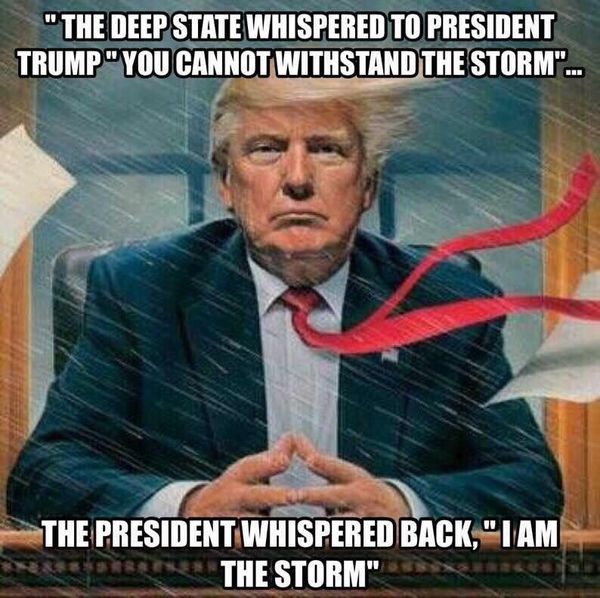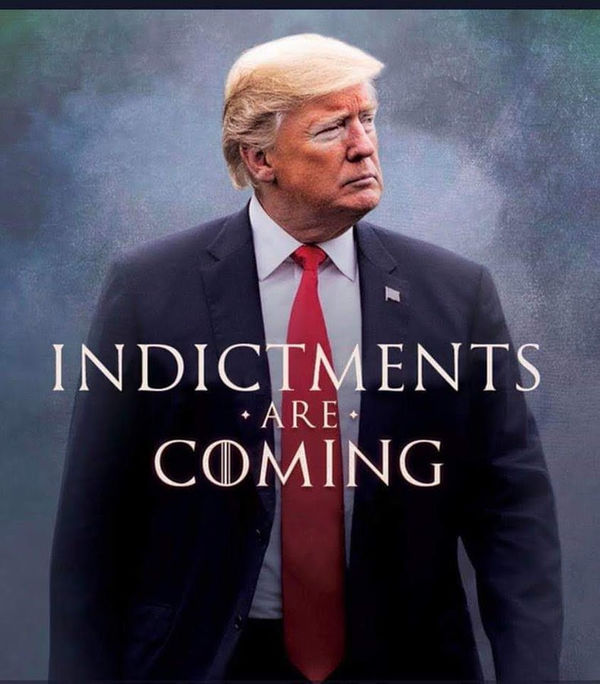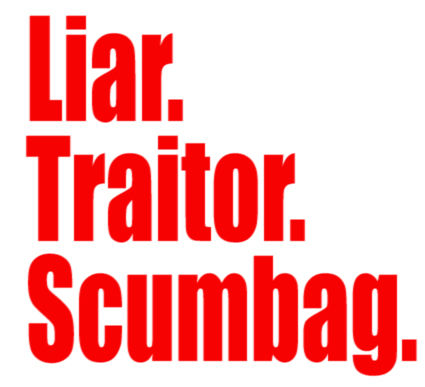 Sicilianthing wrote:
This is the nutjob you were hoping was a savior.
lpnmajor wrote:
This is the nutjob you were hoping was a savior.
>>>
I voted for Rand Paul who is now also a Traitor !
Go knock on someone else's door.
If you want to reply, then
register here
. Registration is free and your account is created instantly, so you can post right away.