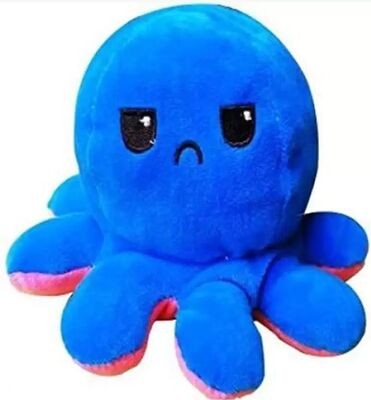 Canuckus Deploracus
Loc: North of the wall
Hi y'all...

Have been cooped up at home for too long... Plenty of food (and drink) but we have been missing some of these little things in life...

For example, baozi, a common breakfast food up here in northern China... We eat these delicious meat filled delights about four times a week... Beef and carrot is my favorite, while my wife likes pork and sour cabbage... We occasionally get spicy tofu or mashed potato or egg stuffed ones as well... There are dozens of varieties... And they are relatively affordable... Can usually buy a dozen for around $3 dollars...

Anyways, they're not difficult to make and since we had all the time in the world we decided to whip up a batch...

Below is the recipe...

Dough
Ingredients:
5 cups flour
Tsp salt
2 tsp sugar
Water and yeast

Directions:
Mix the sugar, water and yeast in a cup and let sit for a few minutes...
Then mix it into the flour and salt until the dough is stretchy and slightly sticky...
Let sit for about thirty minutes...

Stuffing
Ingredients:
1 1/2 pounds ground pork
Slice of pork fat chopoed into small squares (about a 1/4 inch) add as much as you like... the piece I used was about the size of my hand..
4 green peppers (chopped like the pork fat)
4 pieces of garlic (minced small)
1 small onion (minced small)
Small piece of ginger (minced small)
1 tsp 13 spice
1 tsp salt
2 tsp soy sauce
1/4 cup cooking alcohol
1 tsp sesame oil
2 tbs olive oil

Directions:
Mix the ingredients in a bowl and let sit for a few minutes...
(I like to mix the green pepper and salt first...I find that it makes the peppers sweat better)

Making Baozi
1. On a large surface knead the dough back down and roll into a long rope...
2. Cut off chunks that are about half the size of a tennis ball...
3. Roll into circles... Be sure that the centre of the circle is thicker than the edges...
4. Place the dough circle on your hand and fill it with three spoonfuls of stuffing..
5. Then slowly pull up the edges of the circle to the center until the stuffing is fully covered... (this takes practice)
6. Heat water in a large pot with trays and cover...
7. Place the Baozi on the trays and steam for fifteen minutes... Then let sit for three more minutes with the burner off...

Makes about 20 baozi...


Cheers...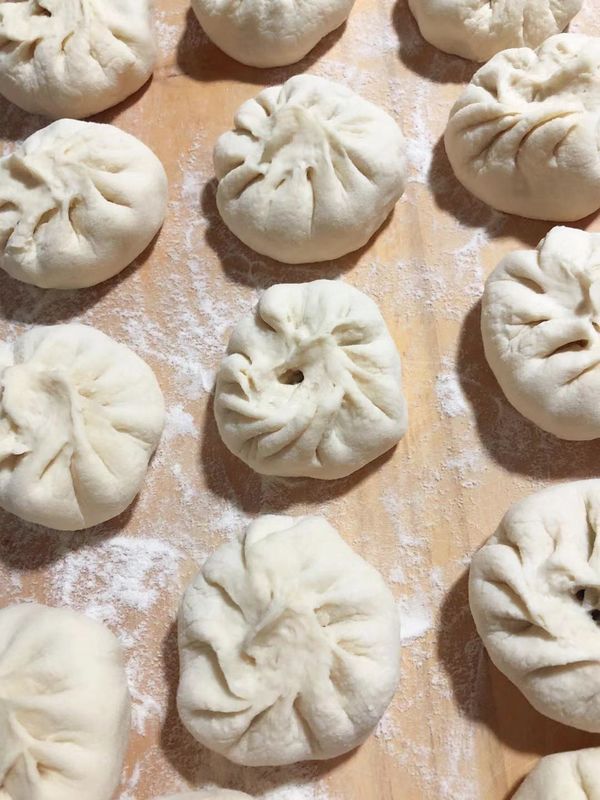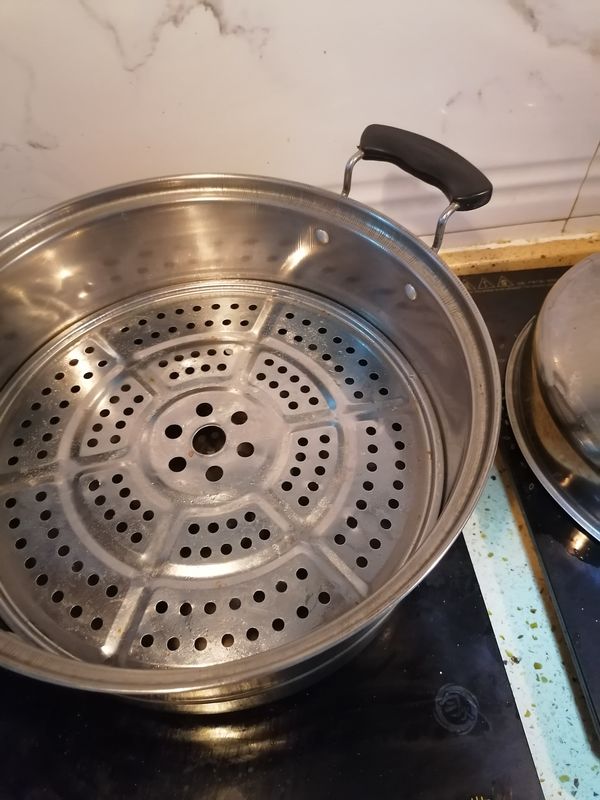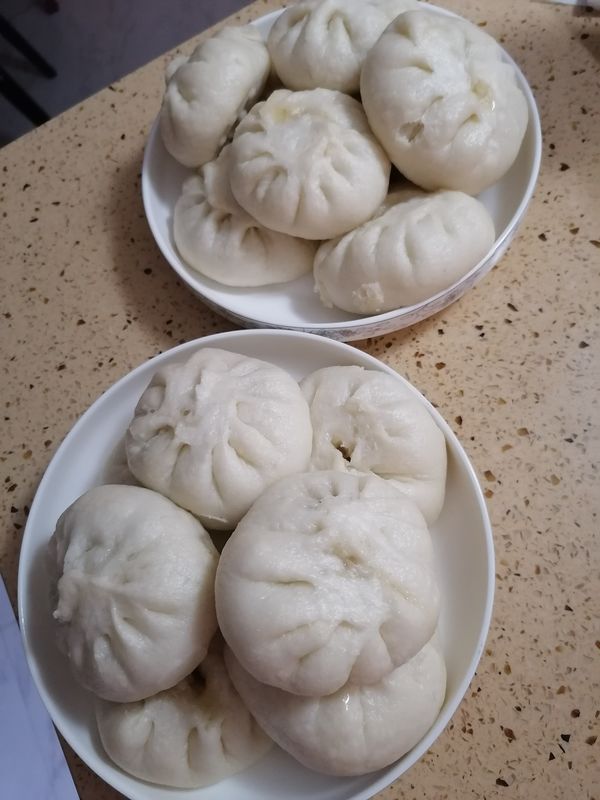 Sumtin different and sounds good.
If you want to reply, then
register here
. Registration is free and your account is created instantly, so you can post right away.