ACP45
Loc: Rhode Island
"The House Judiciary Committee released a damning report a week ago proving what we have known all along: that
government forces sought to silence and deplatform voices on the right during the 2020 e******n and beyond
, including yours truly."
James O'Keefe (Project Veritas) SUED the E******n Integrity Project in Washington State, at Stanford and the University of Washington. However, a judge moved to dismiss the lawsuit, arguing that the statements about Veritas are not actionable because they are not factual statements, because they are not capable of being proven true, and because the academic researcher's statements "lack precision", and that readers of the EIP blog post would have had some awareness of the allegedly
left-leaning biases of the authors.
" REALLY!
"The most chilling part is, the government has no plans to stop this unconstitutional
"E******n Integrity Partnership" censoring program.
Expect to see more of the same into the new year, when the e******n really gets underway."
MY COMMENT: James O'Keefe explains the "Censorship Industrial Complex" in this short video!
https://twitter.com/i/status/1724581580122083619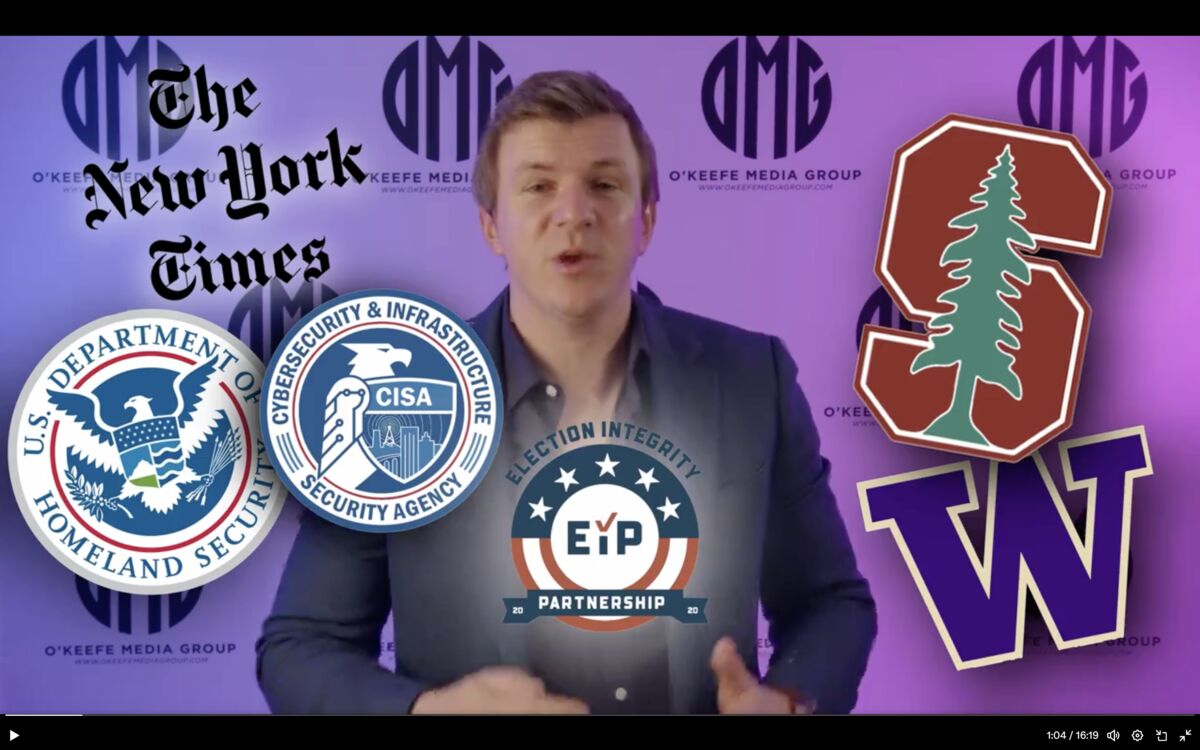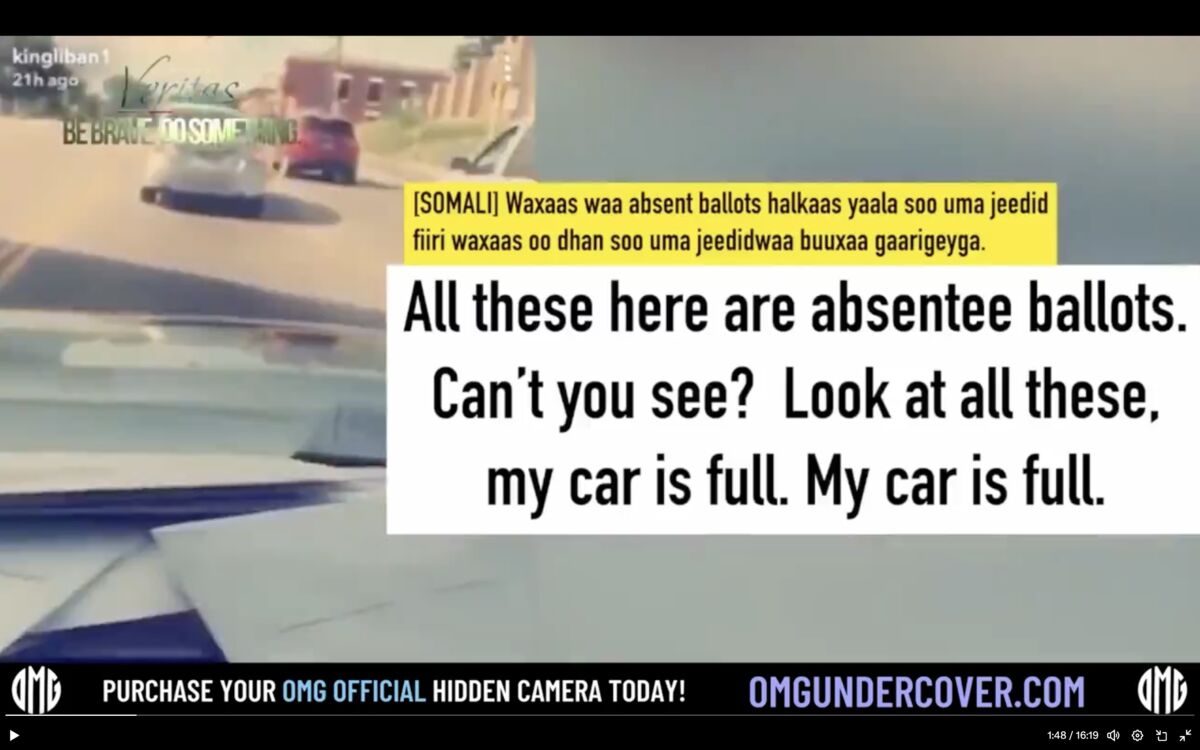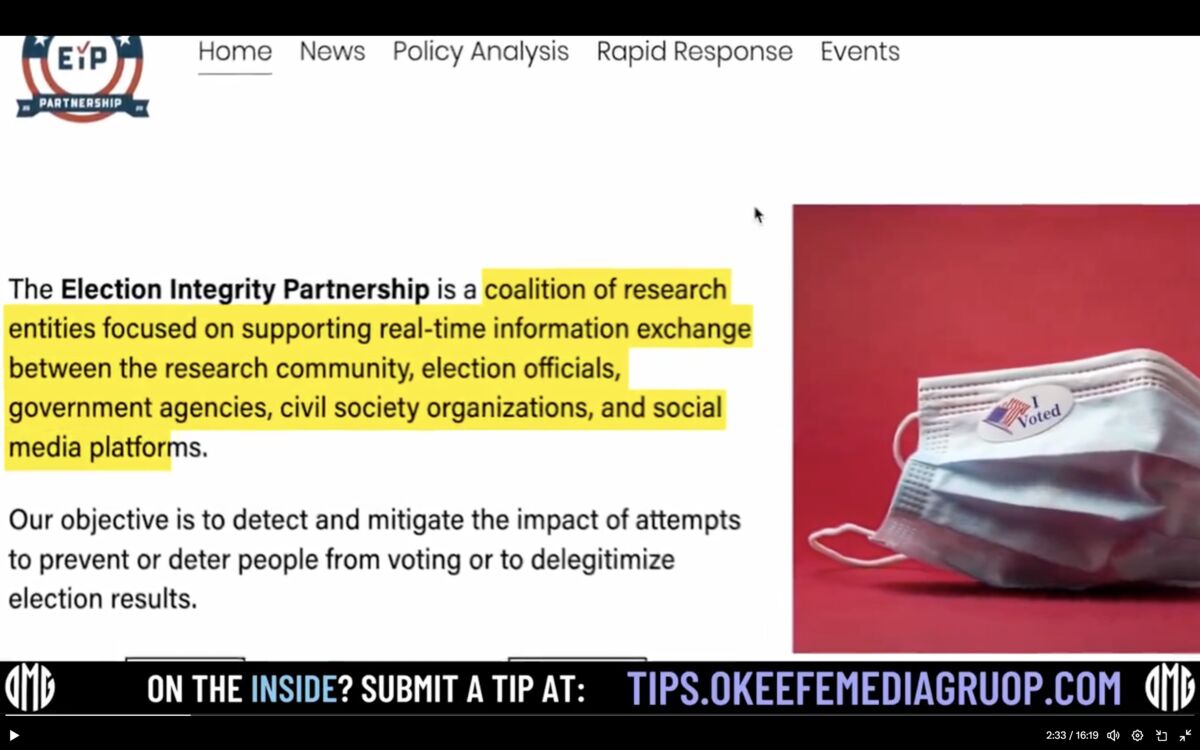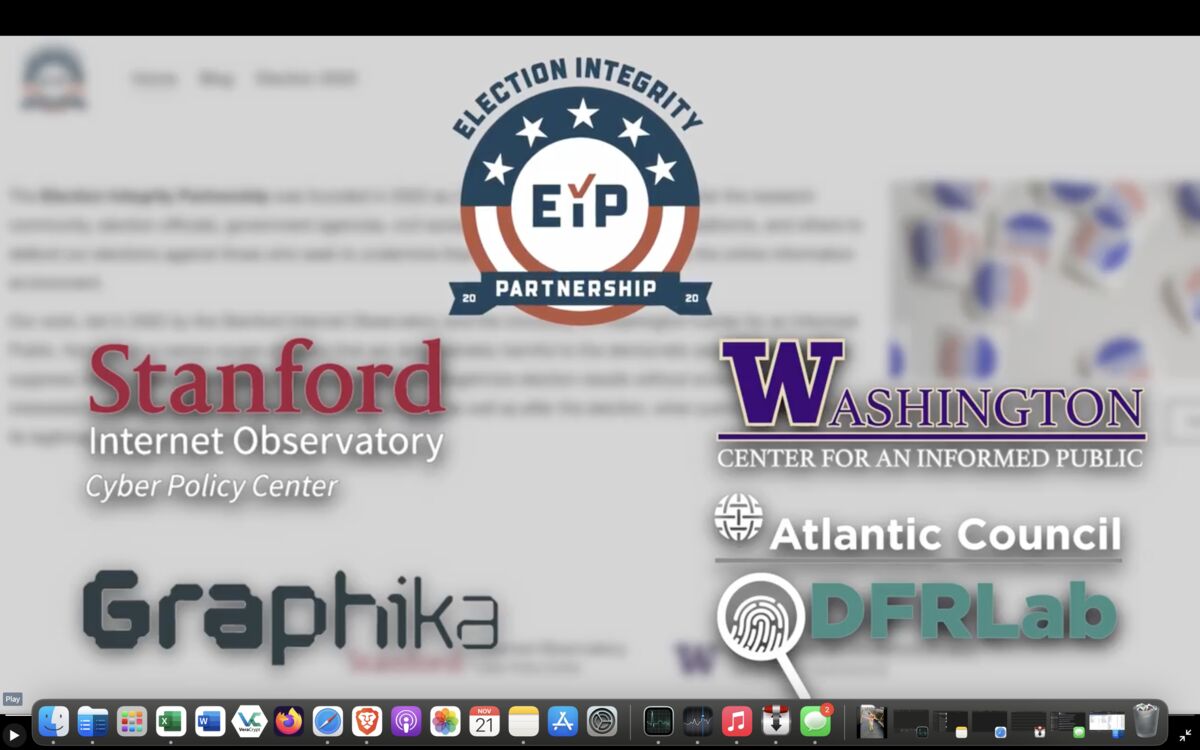 If you want to reply, then
register here
. Registration is free and your account is created instantly, so you can post right away.