Parky60
Loc: People's Republic of Illinois
The chief of the International Monetary Fund (IMF) has told the world to prepare for central bank digital currencies (CBDCs) to replace cash, despite concerns that this will increase government control over people's personal (financial) lives.

IMF Managing Director Kristalina Georgieva said, "CBDCs can replace cash, which is costly to distribute in island economies."

Speaking this week at the Singapore FinTech Festival, she added, "They can offer resilience in more advanced economies. And they can improve financial inclusion where few hold bank accounts."

The IMF said more than 100 countries are exploring CBDCs – or about 60 percent of countries worldwide.

"The level of global interest in CBDCs is unprecedented. Several central banks have already launched pilots or even issued a CBDC," the IMF said in a September report.

Critics aren't celebrating, saying that, unlike crypto t***sactions, CBDCs don't offer much anonymity. While cryptocurrency t***sactions are logged on an anonymous blockchain system, a CBDC t***saction will be logged by the central bank that issued it.

This means that a central bank can view every CBDC t***saction a person makes, where it was made, and how much the t***saction was worth, according to experts.

The Human Rights Foundation (HRF)— a group that says it exists to fight tyranny under authoritarian regimes — is launching a tracker allowing the public to see which governments are experimenting with CBDCs.

So far, more than 62 percent of governments are going down the CBDC road, and autocracies are leading the charge, including China, Russia, and Thailand, according to HRF estimates.

The group fears that the new digital currencies will become tools for governments to exert further control over their populations.

"It allows governments and central banks to have direct access to citizens," said Nick Anthony, an HRF fellow and Cato Institute policy analyst. "Whereas right now, in many cases, we have this sort of air gap of protection, this last bastion of that private sector layer."

Yet, with CBDCs rapidly being rolled out, questions have been asked about how long cash will remain king.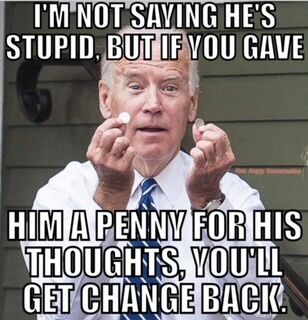 Lily
Parky60 wrote:
The issue is going to be businesses go full out on this. Customer are gonna be in a difficult position.
If you want to reply, then
register here
. Registration is free and your account is created instantly, so you can post right away.