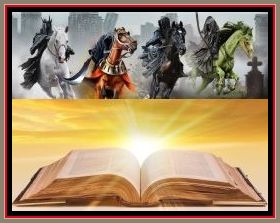 Zemirah
Loc: Sojourner En Route...
"Without faith it is impossible to please Him" (Hebrews 11:6).
God honors faith; and great faith honors God.
Deuteronomy 1:35–38
"Surely not one of these men of this evil generation shall see that good land of which I swore to give to your fathers, except
Caleb
the son of Jephunneh; he shall see it, and to him and his children I am giving the land on which he walked, because he wholly followed the Lord"...
"
Joshua
the son of Nun, who stands before you, he shall go in there. Encourage him, for he shall cause Israel to inherit it."
The believers need to be "fully persuaded that, what he had promised, he was able also to perform" (Romans 4:21).
Paul defined the faith of Abraham: Abraham was "fully convinced" that God was able to do as He promised.
Caleb and Joshua had this faith.
If you want to reply, then
register here
. Registration is free and your account is created instantly, so you can post right away.