Capt-jack
Loc: Home
DETROIT ELECTION, At least 50 percent of absentee ballot envelopes were not verified!!

In addition to the booths where absentee ballots were being counted, GOP and Independent poll challengers asked why 50% of the ballots had not been certified as having been verified for signatures at the clerk's office before being sent to Huntington Place to be counted.

For someone checking the validity of the signature, there is a box on the envelope containing the absentee ballot that can be marked with a red pen or stamped with an official clerk's stamp. Multiple poll challengers claim that at least 50% of the time, the box was left empty.

Due to the indifference of Michigan's Secretary of State Jocelyn Benson to signature matching on ballots, these reports are hardly surprising.

There were numerous irregularities in the 2020 election, and hundreds of objections were raised regarding absentee ballot handling. Ultimately, a Michigan judge ruled that Michigan's Secretary of State violated the law by directing city clerks to disregard the law regarding signature matching on absentee ballots in the 2020 election.

It was too late for the ruling to affect Benson's poorly managed 2020 election..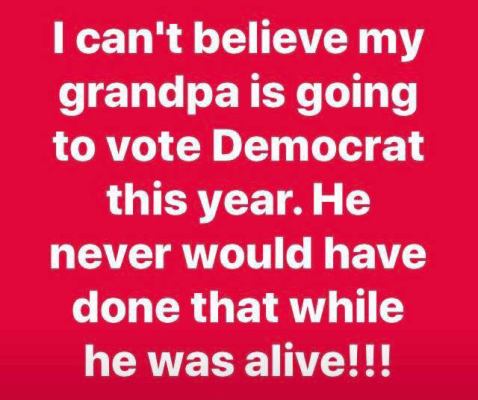 Capt-jack wrote:
the reps should be on this like stink on poop. They need to show the criminals they will mean business at every turn .

Wonttakeitanymore
Capt-jack wrote:
When the sec of state is demonrat you can count on a no valid count! Take cally for instance! All the people that work the pills are county workers under him!

Capt-jack
Loc: Home
I am pleased to see the Commie secretary of state in Arizona was fired for blocking the Kari Ann Lake count.

The Soros-funded secretary of state Katie Hobbs is running for Governor against Kari Ann Lake! Does anyone think that was a conflict of intressted? HOBBS will go down in flames.
If you want to reply, then
register here
. Registration is free and your account is created instantly, so you can post right away.