Judgment at Nuremberg

Written by Pastor Gary Boyd

June 22nd 2022



I recently watched the film "Judgment at Nuremberg" from 1964 starring Spencer Tracy, Burt Lancaster, William Shatner, Richard Widmark, Marlene Dietrich, Judy Garland and Maximilian Schell. The whole story of the 1948 trial was to bring the main Nazis of World War 2 to justice and hold them accountable for crimes against humanity for the murder of millions in the German concentration camps and the occupied countries. Four judges from the Nazis era from 1933-45 head up the trial of ninety nine officials, lawyers, doctors, aristocrats, Nazis guards & soldiers who brutalized the population of occupied countries using barbaric methods. Since the close of World War 2 in 1945 our military had three years to get it right when the trial started in 1948.

Have You Been Struggling With Obesity But Can't Figure Out Why? You MUST Watch This Now!
Try THIS Smart Meter Shield and Cut Radiation by 98%! It's Why the Illuminati Are Freaking Out! (VIDEO)
6 million Jews is the number they pull out of the air as an estimation of murders accomplished at the known camps. The killings had been going on since 1933 however, giving the Nazis a chance to get rid of the evidence. When the region had absorbed as many killed as it could without being obvious, they would destroy the camp, level out the land, then plant trees to make it look tranquil & untouched. Other camps were then built around other small towns.

Historians estimate civilians murdered in occupied German lands ranges from 38 – 55 million. Deaths on all sides of the military reach as high as 25 million. Perhaps as many as 86 million on the planet lost their lives due to the war. The true number may never be known, although God knows.

The point of this article is was justice served at Nuremburg?

After eight long months of laborious research the trial concluded with the prosecutor showing documentary clips of the concentration camps. Victims dead and dying from starvation diets, mounds of naked bodies being bull dozed into mass graves, incoming abandoned boxcars with hundreds dead inside, crematoriums filled with burnt bodies nothing left but skeletons, lampshades made from human skin and shrunken heads from sick experiments; this was the legacy the Nazis left for the world to see. The US Military rounded up the German townspeople to show them the horror of the camps with many describing it as a nightmare for humanity. There was no doubt of who did what to whom.

Out of the 99 tried during this time not one received the death penalty. All were given life imprisonment. Within five years all had been released from prison. Some returned to their former jobs as lawyers, doctors, others wrote books profiting from the period. Jews were so outraged in Israel they formed their own Nazis hunting parties eventually hunting down the likes of Adolf Eichmann. He was a SS officer famous for his carrying out the Jewish final solution. He was caught in Buenos Aires by Jewish Patriots, brought back to Israel, stood trial and was sentenced to death by hanging in June of 1962.

From the Holocaust Encyclopedia it states, "SS physician Josef Mengele conducted inhumane medical experiments on prisoners at Auschwitz. He was the most prominent of a group of Nazi doctors who conducted experiments that often caused great harm or death to the prisoners." He evaded capture dying of a stroke in São Paulo Brazil in 1979.

Many Nazis fled to South America towards the end of the war finding roots in Argentina, Paraguay, Chile and Brazil. They sucked up to brutal fascist dictators that allowed them to work for them setting up concentration camps & retention centers, to purge the populations of dissidents. The Nazis basically returned to the same type of life they had in Germany, the art of torture, rape and murder.

From Jim Marrs book "The Rise of the Fourth Reich" mankind learned the Third Reich transformed into the Fourth Reich when the Nazis developed a military city beneath Antarctica. We find Adolph Hitler and his worshipers escaped to Argentina with his sinister plot to establish the Aryan race with esoteric Freemason hidden knowledge known as the black arts with the devil as the driving force.

Empowered by stolen gold, silver and works of stolen art the Nazis managed again to put a stranglehold on Europe by capturing the Ukraine by running drugs, sex & human trafficking rings through a Mafia Cabal tunnel system that encompassed the whole world.

The Nazis fanatics from there were determined to enslave the world with their weapons of mass destruction. Fortunately that did not come to pass. A worldwide Military Alliance was set up to capture these criminals. The military Intel says over 5 million have been caught and brought to justice since 2014.

It is my opinion that because the Allies at the end of World War 2 wanted to end the war and get back home to carry on their lives, they did not put a complete end to the evil that had started. It metastasized again into a precise killing machine on another continent soon again to infect the whole world with hate and fear.

What does God think when evil murders millions of his children? Is there a limit man can go before God's face fills with wrath and he comes after those foolish men who defied his law? Does the spiritual warfare in the supernatural spill over to the natural world with God's angels filled with the Holy Spirit crushing the devil's demonic horde? Has our Lord closed all the portals in the world that allowed these sick entities to invade God's creation? What about CERN?

Biblical scriptures tell the tale of evil. Job 4:8 – As I have observed, those who plow evil and those who sow trouble reap it. Psalms 7:14 – Whoever is pregnant with evil conceives trouble and gives birth to disillusionment. Psalms 37:9 – For those who are evil will be destroyed, but those who hope in the LORD will inherit the land. Psalms 73:7 – From their callous hearts comes iniquity; their evil imaginations have no limits. Isaiah 5:20 – Woe to those who call evil good and good evil, who put darkness for light and light for darkness, who put bitter for sweet and sweet for bitter.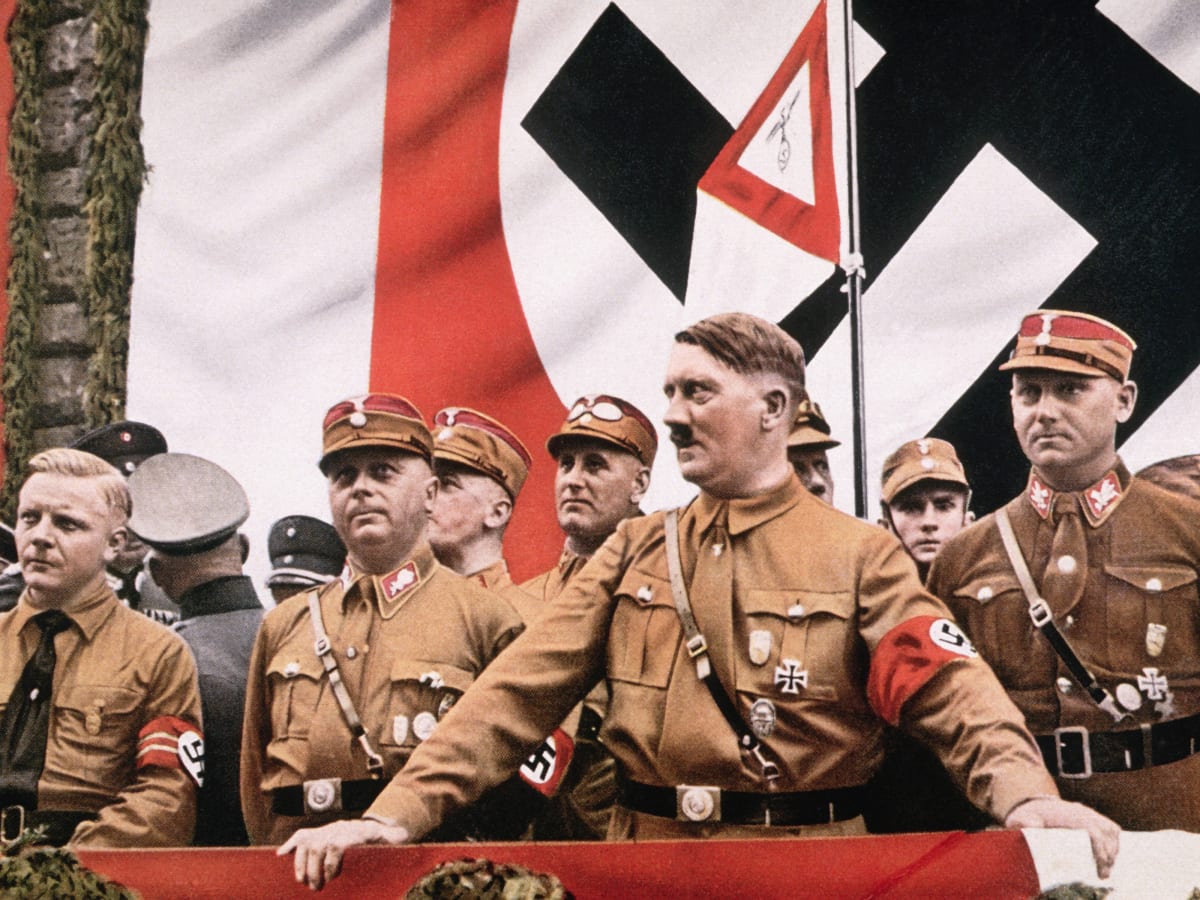 ziggy88 wrote:
That photo reminds me of the people who think they're smarter than everyone else. Great post!
If you want to reply, then
register here
. Registration is free and your account is created instantly, so you can post right away.