Col. Dana Gillespie TSM
I am a 64 year old Viet Nam Vet who is retired and disabled. I have spent most of my life in Electricity and Electronics on Construction. I was raised in Southern Middle TN on a Cotton Farm and know what a 24 hour days work is! I was raised a Democrat. I voted Democrat most of the time and I voted for what we have in office now. For those of you my age or close to it regardless of your party do you feel the party you voted for when you first voted still exists? The Democrats were suppose to be for the middle class working man and the Republicans for the rich man. I've know rich Democrats and poor Republicans. The one thing that bothers me most is that neither party would have ever have thought of talking away a person's guns or killing a baby in the womb. I'm not saying abortion 's didn't happen it's just that our Government didn't endorse them. Do we have a Government now? I can't find it if we do, all I see is a bunch of lying thieves trying to gain power and better them selves and to Hell with our Constitution! Needless to say I'm not liking what I see is putting it mildly.
Col. Dana Gillespie

Tasine
Loc: Southwest US
Gillight wrote:
~~~~~~~~~~~~~~~~~~
Gillight, welcome to our world at 1pp! We need more people like you. Thank you for your service - I hope that it doesn't turn out to have been in vain. Our nation has fallen to the Dark Side. Do we have a government now? One thing is certain - we don't have the constitutional republican form of government that we swear to protect. My question of late has been: since this IS NOT the government we had since the beginning, why do we owe it diddly? Why do we give this insult to humanity our hard earned dollars? Why do we follow its laws? Our "leaders" swear to follow the Constitution, but
don't
, so why do we follow it? Why don't we just unseat those in DC since they don't follow the Constitution anyway, why don't we throw them in prison where they belong? They don't follow the Constitution, so why don't we bypass a trial for them, and simply incarcerate the entire lot of them?
You will find
many
at this site who know EXACTLY how you feel because they feel the same way. I think all loyal good Americans feel exactly as you do.
At any rate, once again let me welcome you to 1PP. Know that you have friends here, and I am one of them!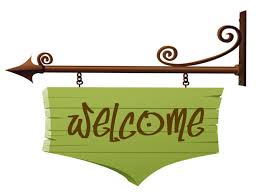 If you want to reply, then
register here
. Registration is free and your account is created instantly, so you can post right away.