Stepping Out For God
By Pastor Gary Boyd
Sept. 13 2021

As we are stepping out this week in a call to prayer for our nation to let us worship for the peace of mankind, the right to prosper, a return to constitutional government, and the gutting of this illegitimate regime; I pray for miracles of love and peace across our nation to let us school our children in the ways of God, the end of killing our children at the whim of Moloch, and putting God back in our schools and the laws of our nation.
Our nation was chosen by God to be a light unto the world as a safe haven for peoples of all nations to come to escape serfdom and tyranny. To come to a new world where they too could prosper and have a life that matters.
In Romans 12:2 ESV, "Do not be conformed to this world, but be transformed by the renewal of your mind, that by testing you may discern what is the will of God, what is good and acceptable and perfect." Remember to test the spirits if they are of God; do not follow unsupported words that point you towards delusion. God only wants you to follow him and to let your will become his. Pray with your heart for that is the eyes of the soul, in it you will reflect what you truly believe.
We must be a new creation in Christ putting away the old ways of the world and seeing the light of life in your mind that is a reflection of Christ to the world. We must put away the baggage of the past by being a new believer in his kingdom and his promise of eternal life if you follow.
God loves you and he wants you to love all mankind with all your heart, body, and soul as he loves you. Does not God tell you to love your enemies as you love yourself? Is not hate from the devil? We do not worship destruction on anyone, but only for our enemies to come to Christ and to do his work of spreading the gospel to the whole world and letting his light shine in you. Listen to his word:
2 Corinthians 3:18 ESV
And we all, with unveiled face, beholding the glory of the Lord, are being transformed into the same image from one degree of glory to another. For this comes from the Lord who is the Spirit.
2 Corinthians 5:17 ESV
Therefore, if anyone is in Christ, he is a new creation. The old has passed away; behold, the new has come.
Did you hear it? We are a new creation in Christ! We are increasing in glory from one stage to the next, as your knowledge increases; how great will your star shine when he comes for us? Are you satisfied with what you know? The Lord is an endless source of knowledge forever.
Ephesians 4:22-24 ESV tells us and I quote:
You need to put off your old self, which belongs to your former manner of life and is corrupt through deceitful desires, and to be renewed in the spirit of your minds, and to put on the new self, created after the likeness of God in true righteousness and holiness.
Ephesians 5:1-2 ESV
Therefore be imitators of God, as beloved children. And walk in love, as Christ loved us and gave himself up for us, a fragrant offering and sacrifice to God.
How much did God love us? He loves us so much that he gave up his only begotten son to take on the sins of the whole world to die in our place for remember the wages of sin is death and every man has sinned according to his word.
What then should we pray in these twenty one days of prayer? Pray as God moves you in your heart to say what righteousness should be done in our nation to move the Lord to turn it all around for our nation and his people. Remember we were made for a time like this, and we should keep working until Jesus returns. We are his chosen on the earth right now and we must increase the gospel of his coming. When that number is reached where we have told the good news of his coming to the whole world, scripture says it is then and only then will the end come. So if you want to see Jesus return with all his saints you must spread the world of his soon coming to all nations, after that the millennium where righteousness will reign. May the Lord bless those that have read this word. Maranatha……….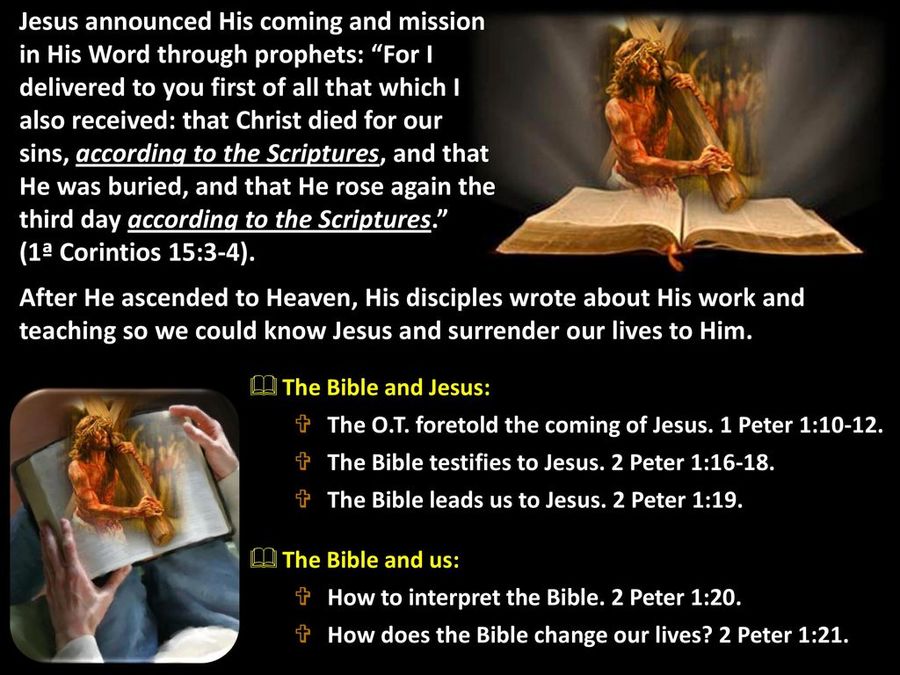 If you want to reply, then
register here
. Registration is free and your account is created instantly, so you can post right away.