Who Are the Prophets of Today?
By Pastor Gary Boyd
July 16th 2021

So why would God send the prophets in the old testament to warn us of future moves against his people and not send them today? Did he not send harbingers to his chosen people back in the day? Who is it that says there are no prophets of today? If God's people were chosen then for warnings of what is to come, then why not today? Are we still not the chosen people? Does not God still want to show us what the future holds if we remain on a course away from him?
If there is a truly eternal living God who wants to correct his chosen when they stray from the righteous path should not he still send his prophets to warn us about the consequences when we stray? By showing mankind what is to come is not that showing his eternal love for his creation man?
God tells us in his world, "Believe in the Lord your God, so shall ye be established; believe his prophets, so shall ye prosper." — 2 Chronicles 20:20 - Ephesians 4:11-12 says, "And he gave the apostles, the prophets, the evangelists, the shepherds and teachers, to equip the saints for the work of ministry, for building up the body of Christ." - First John 4:1 notes, "Beloved, do not believe every spirit, but test the spirits to see whether they are from God, for many false prophets have gone out into the world." There you have it, we must test the spirits that bring us harbingers.
How then do we do that? I believe because the Bible tells me so that God can use whomever he pleases to spotlight focused information that will soon affect us in our own time. This new revealed testimony will not deviate or contradict what our lord has taught us about himself already in scripture. So then we must search the scriptures for God's truth.
He simply wants his people to live by his stated values that will lead us toward peace, prosperity, and the multiplication of his progeny on earth that will bring unmeasured happiness in our lives.
A prophecy in Ezekiel 36:26-36 (NIV) tells it all: "I will give you a new heart, and I will put a new spirit in you. I will take out your stony, stubborn heart and give you a tender, responsive heart. And I will put my Spirit in you so that you will follow my decrees and be careful to obey my regulations. You will be my people, and I will be your God. I will cleanse you of your filthy behavior …….
"When I bring you back, people will say, 'This former wasteland is now like the Garden of Eden! The abandoned and ruined cities now have strong walls and are filled with people!' Then the surrounding nations that survive will know that I, the Lord, have rebuilt the ruins and replanted the wasteland. For I, the Lord, have spoken, and I will do what I say."
There is a need for truth tellers today just like in the days of old. This is just a different way God uses his people of faith to spread the gospel of his soon coming, how to ready yourself for that day, like you would prepare for a journey, and to know the age you are in the age of his return.
Was John the Baptist the last prophet like some are saying today in the church? Here in God's word is the answer. Acts 11:27-28 – "About that time some prophets went from Jerusalem to Antioch. One of them, named Agabus, stood up and by the power of the Holy Spirit predicted that a severe famine was about to come over all the earth.", Acts 21:10 – "We had been there for several days when a prophet named Agabus arrived from Judea" and Act 15:32 – "Judas and Silas who were themselves prophets, spoke a long time with them, giving them courage and strength." All these prophets shown above came after John the Baptist was killed, thus John was not the last prophet.
So then who are the prophets of today you might wonder? There are many that God speaks through today bringing us his tell on what is coming forth in the world. Robin Bullock and his Church International is a modern day prophet whom God speaks through and is quite open about what he believes God is saying. Amanda Grace and her ministry has been around for many years and in just now expanding her podcasts across the nation, going out to baptize many in the nations revival that will soon encompass the world. Hank Kunneman ministry is filled with the holy ghost speaking in tongues bringing his gift of God's word to the masses in his services every week. Kent Christmas is a leading man, a prophet of God who has said and I quote: "The second harvest will begin," saith God, "after that one; the removal of those branches that didn't produce fruit. But this harvest is not going to be just in The United States, but it's going to be in the nations of the earth. I am now going to begin to fill up my barns for the souls of men. This harvest will be so great," saith God, "that it will touch every city in the nation. This move of The Lord will be of such magnitude that you will not have to drive even a hundred miles to be touched by the Glory of God."
This harvest of souls for God then is the new prophecy called the great awakening that is now sweeping the nation with Sean Fuecht, an evangelist, missionary, speaker, artist, author, activist for the Lord leading the way. His ministry has been active on 6 different continents and is on the leading edge of the new awakening harvest. His band of gypsies are crisscrossing the nation bringing cities that now hunger for the word of God salvation through our Lord and savior Jesus Christ.
This then is only the beginning of the great second harvest coming on the world today as predicted by the many prophets that speak truth to power. When all the modern day prophets are saying the same message is not that a sign, a harbinger of what is in store for the world to come? John 1:5, "The light shines in the darkness, and the darkness has not overcome it." God bless those that read this message. Maranatha……….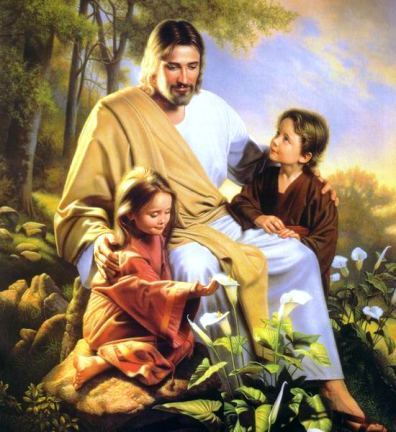 debeda


Interesting post!!! I pray for a renewal of christianity that spreads the joy of God, like Sean Feuchts, and like many who travel to poor countries, rather than the proselytizing and preaching at done by so many others who think they are doing God's work. IMO a "apostle" helps others find the live and shelter of God 🙏🙏
If you want to reply, then
register here
. Registration is free and your account is created instantly, so you can post right away.