Listen to the Prophets When They Tell You What is to Come

By Pastor Gary Boyd



A word from the modern day prophets as postulated according to these times we are in says: Have patience, wait on the Lord, for answers to prophecy do not come in a day. My children keep the full court press on the evil ones, do not let up for they feel the pressure on and shall be cast down to the threshing floor and the truth shall be squeezed out of them. Without a foundation of truth they cannot stand.

Iran and China have come together in a 25 year agreement to come against the chosen of Israel first and my nation the United states 2nd. This unholy alliance between these two who cannot keep their word to anyone are about to be slammed to the threshing floor to answer for their foul deeds. These two nations serve a demonic bloodthirsty principality who are moving in contracts for murder for hire, however, they will caught up and thrown down to the threshing floor and their evil plans will be exposed to the world.


These two countries to their astonishment shall suffer chain reaction explosions in labs and nuclear sites that will bring their sick plans to nothing. Heavy confusion will reign as infighting causes distrust, lies, and deception to continue inside these blasphemous monsters. These nations will be shaken, leaderships will collapse, as coming against my people will not stand. Plagues shall come against them for plotting the demise of my people.


Military operations shall be exposed right before their planned execution. Migrants at the border will be infiltrated with terrorist entities and a striking at the border will turn back many.

Many in America's military shall be exposed as treasonous servants to the evil principality in DC. Infighting in the services will blow the doors off secret intel. There will be arrests as generals, officers, and Admirals will be put down like mad dogs for their corruption and disobedience to their oaths.



Into this year a major sweep shall occur knocking out those who dealt with the serpent. A new era of the church will emerge. The time of the money makers in the mega churches is over. As many lift up their hands to pray their prayers shall be answered because the Holy Spirit will flow like never before as the new era of the church marches on into strength and numbers. The Spirit is moving like never before, many are coming to Christ for focus and direction, addicts dropping their addictions, and the new church will welcome one and all.



The prophetic servants of God and the military are coming together to work as one unit to uncover the unholy alliances with the serpent these traitors are working against our sovereign nation. This new spiritual special forces will work together to navigate through the lies, while coming into the full knowledge of the truth. Criminal programs working throughout the world will be cut down, exposed, many brought to justice, and law & order returned to the planet.



Past presidents' families money will be frozen, assets seized, as they are exposed for the true criminals they are. Some are members of the Skull & Bones Society, the Illuminati, and take part in secret ritualistic ceremonies at the Bohemian Grove where it is believed animal and sometimes human sacrifices are made to a god called Moleck. John Day the author of Molech: A God of Human Sacrifice in the Old Testament states and I quote, "Over the years there has been no consensus amongst scholars on the subject of Molech in the Old Testament. Was Molech the name of a god or was it simply a sacrificial term like the molk of the Carthaginians? Were children actually offered up in gruesome and fiery sacrifices to Molech or was it rather a question of harmless rites of cultic dedication in the fire? If Molech was a god, what was his origin and was it the case, as some have argued, that his worshippers equated him with Yahweh, the God of Israel? These are some of the questions which Dr Day's fresh and thorough study discusses and to which decisive answers are given."



That brings us to the discussion of Adrenochrome. Brian Edenberg's article,The Dark Virality of a Hollywood Blood-Harvesting Conspiracy. In it he claims the rich and famous torture children to get their adrenaline at a high count so that they can drink it to regain their youth and vitality. This story was prevalent for years out in Hollywood and just recently brought to light during the covid-19 pandemic. This would certainly draw into question the many children now being let into the country without their parents, being shipped off to various places unknown.

So then put on the full armor of God to dodge the slings and arrows that will be thrown by those that are in league with the devil. America is on the rise as the eagle is about to rise up and fly to take back this nation for God.



There will be a cleansing of the Congress in America and the Parliament in England as many empty souls resign, are arrested, run for cover in other countries, and contemplate suicide. All together there were 223,000 sealed indictments that are being executed in the world at this time as INTERPOL is working overtime.



Iran shall take a big hit and the dragon will be dealt a mortal wound. Hold the line, keep the faith and your position will be elevated. China's attack on the Philippines will be turned at sea by a ferocious storm that will put the fear of God on those aboard the ships. The attack will be called off.



The one who unjustly has taken the anointed one's seat will suffer a clot, for his pharmacy has given him strong medicine to remain lucid causing problems. I hear TAPS being played.



The walls of hate, corruption, lies, and deceit, are about to come tumbling down and the gates of the prisons are about to open. The children of this day are about to be led by a leader of spiritual warfare, so then ready yourself by putting on the full armor of God as it says in scripture:


"Put on the Armor of God – The Helmet of Salvation Thank you, Lord, for my salvation. I receive it in a new and fresh way from You, and I declare that nothing can separate me now from the love of Christ and the place I shall ever have in Your kingdom. The Breastplate of Righteousness – And yes, Lord, I wear Your righteousness today against all condemnation and corruption. Fit me with Your holiness and purity— defend me from all assaults against my heart. -The Belt of Truth Lord, I put on so that I can choose a lifestyle of honesty and integrity. Show me the truths I so desperately need today. Expose the lies that I am not even aware that I believe. The Shoes of the Gospel of Peace – I do choose to live for the gospel at any moment. Show me where You are working and lead me to it. Do not let me become slack in my walk. The Shield of Faith Jesus – I lift the confidence that You are good against every lie and every assault of the enemy. You have good in store for me. Nothing is coming today that can overcome me because You are with me. The Sword of the Holy Spirit – Show me specifically today the truths of the Word of God that I will need to counter the snares of the enemy. Bring them to mind throughout the day. Then—Pray Finally, Holy Spirit, I agree to walk in step with You in everything—in all prayer as my spirit communes with You throughout the day." May you come soon Jesus. Maranatha……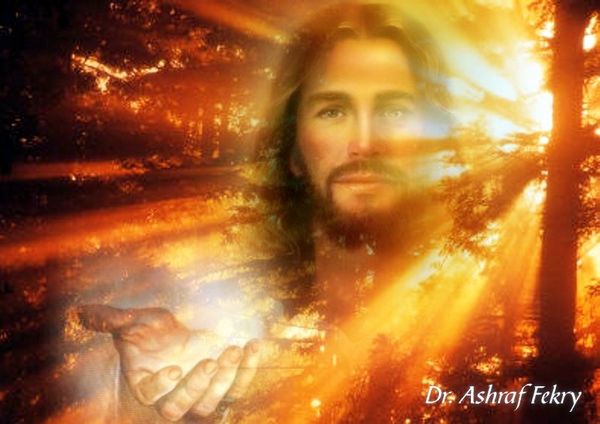 Wolf counselor
Loc: Heart of Texas
ziggy88 wrote:
He will come, and lead the battle.
And we will follow Him to glory.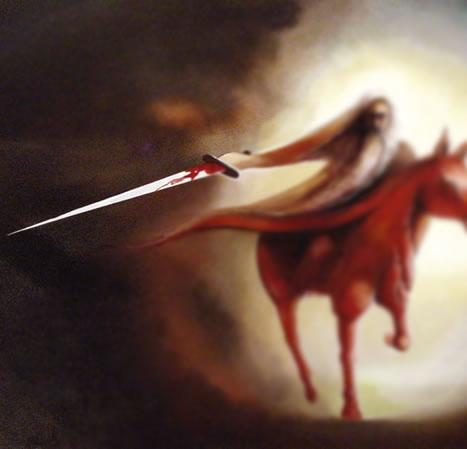 meridianlesilie
Loc: mars
ziggy88 wrote:
Thank God you got a brain 🧠🙏🙌 some here don't
If you want to reply, then
register here
. Registration is free and your account is created instantly, so you can post right away.