If you want to reply, then
register here
. Registration is free and your account is created instantly, so you can post right away.
Rapture – Tribulation – Four Horsemen – Wars – Famine – Pestilence - Death
By Joel Joseph
Researched by Pastor Gary K. Boyd
Conclusion by Pastor Boyd

Introduction:

In this edition I want to have a fresh look at the rapture, the state of the church, the soon coming tribulation period, wars in the Middle East and more.

I have a strong sense of something prophetic impending, approaching, looming, a premonition if you will.

The rapture is imminent. It's a lot more than something blowing in the wind, or the cards on the table, or even the writing on the wall! Satan's Antichrist is within spitting distance and the last trumpet blast is near, perhaps in this coming September.

I must assure you that I will never give you speculation, presumption or manipulation as fact, to score points, as many do these days. That's not my style.

In this edition I will consider some speculation and look at some facts. I will differentiate.


Soon-Coming Wars:

The prophesied wars which will take place just before the tribulation begins, or just into it are the wars of Gog and Magog (Ezekiel 38&39) in the middle of the tribulation - The Syria / Damascus war (Isaiah 17) to happen just before the Psalm 83 war that will be a confederation of border nations coming to attack Israel.

These wars all involve Israel.

I have discussed them in previous editions, but now I want to look briefly, at some interesting consistencies and facts between them.

There is no harm done to prophecy by inserting the modern place or country names. Likewise, there is no harm done when we insert modern weaponry.

These wars are monumental. They appear to be sudden and very quick, lasting a day or two, short protracted wars. They will involve military forces on land, on sea and from the air. Have a look at these interesting verses:

●Zechariah 5:1-8 "I turned and raised my eyes, and saw a flying scroll..." (Flying scrolls here, is a reference to missiles - read it.) You can find more on this, under the heading "God's secret nuclear weapon." (Project Thor came to be after Vietnam. Thor used a large projectile from a few thousand miles above the Earth. The "rods from god" idea was a bundle of telephone-pole sized, 20 feet long one foot in diameter tungsten rods, dropped from space orbit, reaching a speed of up to ten times the speed of sound. This technology can penetrate anything, explode like a nuclear weapon, but with no fallout.)

●Ezekiel 38:9 "You will ascend, coming like a storm, covering the land like a cloud, you and your troops and many peoples (nations) with you."

●Ezekiel 38:16 "You will come up against my people Israel like a cloud, to cover the land. It will be in the latter days that I will bring you against my land, so that the nations may know me when I am hallowed in you, O Gog before their eyes."

●Isaiah 31:4-5 "As a lion roars, and a young lion a young lion over its prey, he will not be afraid of their voice, nor be disturbed by their noise, so the Lord of hosts (armies) will come down to fight for Mount Zion and its hill. Like birds flying about, so will the Lord of hosts defend Jerusalem. Defending, He will also deliver it. Passing over He will preserve it."

●Habakkuk 1:6-8 "I am raising up the Chaldeans, a bitter and hasty nation which marches through the breadth of the earth, to possess dwelling places that are not theirs. They are terrible and dreadful; their judgement and their dignity proceed from themselves. Their horses are swifter than leopards, and fiercer than evening wolves. Their charges charge ahead; their cavalry comes from afar; they fly as the eagle that hastens to eat."

The name "Chaldeans" above, originates from a number of words meaning: "Wandering, destructive, demons and robbers." They were a people who settled in Babylon becoming synonymous with them. Babylon is one the types of the end-time world!

This verse above could be a reference to any, or all of the end-time world wars. The aerial and missile warfare places these wars in our day. There are some other verses in these passages that clearly say that they will be in the "latter days."

Conclusion by Pastor Boyd

It is in these times we should rejoice for our redeemer is drawing near, our crowns are waiting to be filled, our wedding to Christ and becoming one with him is filling men's souls with anticipation of finally meeting our Lord and savior. The last trump is approaching in Sept. this year for this may be the time; it is time to become rapture ready, put your house in order, ready yourself for our Lord is coming soon to take us out of harm's way.

The saved and born again people will not suffer his wrath. As they are taken in the rapture Israel will see they have missed their Messiah coming to take them to safety. The veil of blindness will be lifted as it finally dawns on them to come to God and spread the word on the planet. This will be done with the two witnesses and the 144,000 thousand that comes out of Israel preaching his gospel to the world. When the gospel has been preached unto the whole world it is then the end will come for the enemies of God.

May you come soon sweet Jesus. Amen.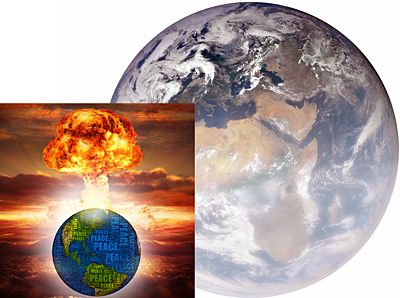 jack sequim wa
Loc: Redding, CA
ziggy88 wrote:
Great piece,
We look up for the blessed hope
Maranatha
Jack

Kevyn
ziggy88 wrote:
Only a fool would wait when you can just rapture yourself! Go to Walmart and get an aluminum lawn chair and a boatload of helium balloons, tie the balloons to the chair until it with you in it becomes weightless (you will need the help of a heathen friend who is not part of the rapture, it is best to find a fat one as it will be easier for hem to hold you down!). Sit in the chair and enjoy the rapture! As always you can look down at the less pius who remain behind.
This self raptureing gentleman is soon to meet his maker!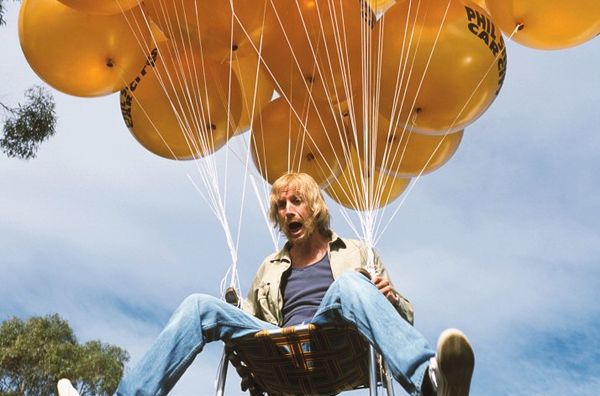 If you want to reply, then
register here
. Registration is free and your account is created instantly, so you can post right away.